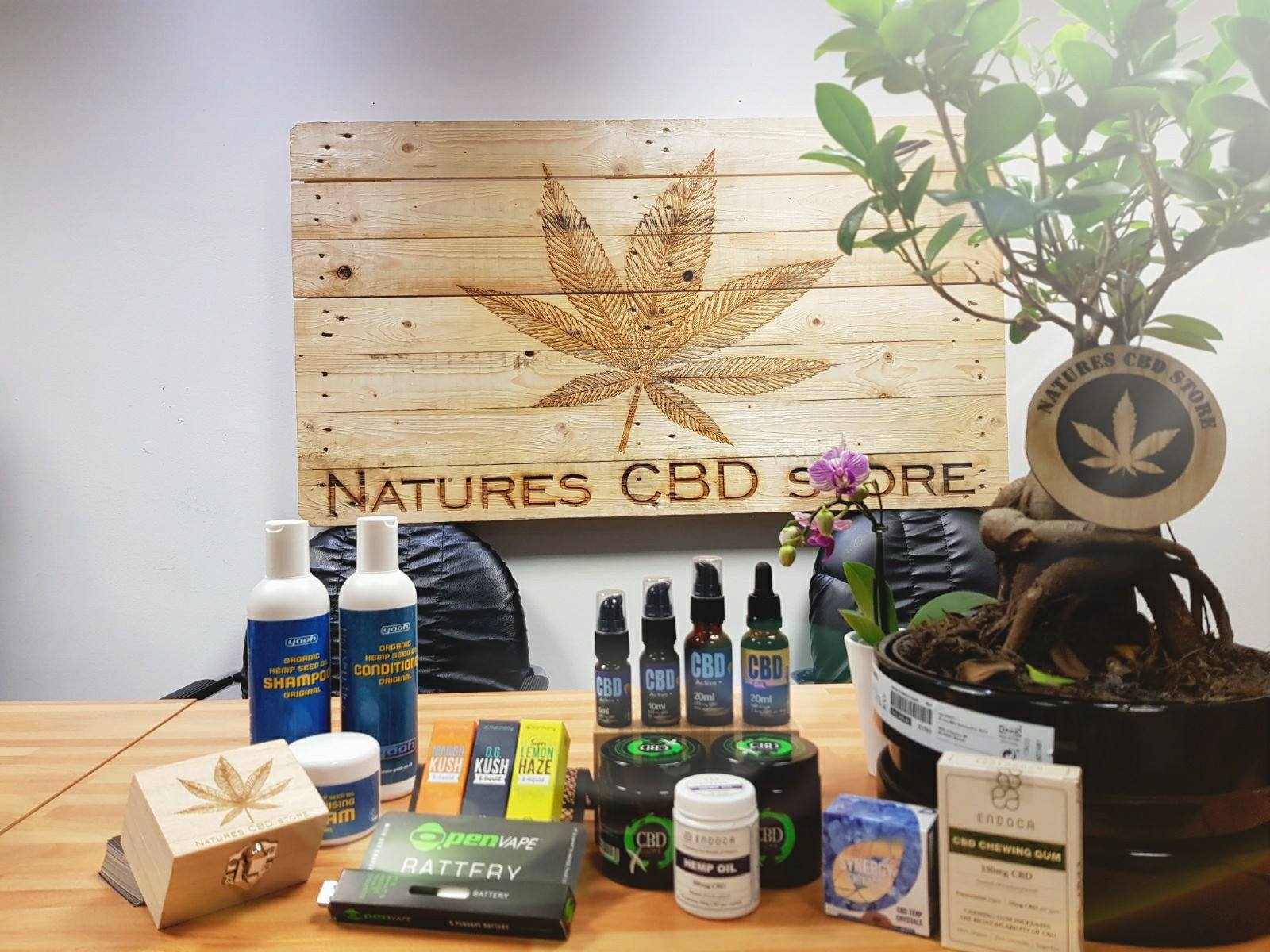 It is no secret that shopping for CBD can be a bit of a minefield. There are literally thousands of brands all shouting, "We're the best!!", and filtering out the good from the bad is becoming increasingly difficult for anyone just dipping their toes into the world of CBD. So, with that in mind, here are our customers favourite products, broken down into the 4 main categories to hopefully help you make an informed and confident decision.
CBD oil 
CBD oil is the cornerstone of this industry and here at Natures Alternative, that is no different. By far, the most popular CBD oil we stock is 'Medi Hemp Complete', a full spectrum oil made from 100% certified organic Austrian grown hemp. The 5% (500mg) version of this oil has a balanced ratio of 2 key cannabinoids: CBD & CBDA. These oils are produced using a gentle CO2 extraction method yielding an especially rich organic hemp extract, with a focus on the phyto-cannabinoid (plant-derived) cannabidiol. The CBD oil possesses a harmonious combination of natural plant compounds, resulting in high biological activity – the entourage effect – and, in turn, greater bioavailability meaning more CBD reaches the blood stream and can be actively used by the body.  
CBD Balm/topical
This balm has quickly become the number one selling product in our store. Like the Medi Hemp complete CBD oil, the balm also has a balanced ratio of CBD & CBDA. It absorbs very quickly into the skin delivering cannabinoids to an isolated area for a fast effect. It also happens to be one of the most versatile products we sell and is commonly bought by those suffering from everything from fibromyalgia to arthritis or skin conditions such as psoriasis and eczema. If anyone ever wants to see what CBD can do as quickly as possible then this balm is a must have product. 
CBD E-liquid
Harmony E-Liquids have been a staff and customer favourite since the day we opened. Harmony are a brand that understand quality and expertise are two vital components of any good product and this is clearly demonstrated in each of their professionally crafted e-liquids. What really makes Harmony stand out from many other CBD e-liquids on the market is the addition of terpenes. Terpenes are aromatic compounds produced by nearly all plants, including our friend…. Hemp! Terpenes are responsible for giving different strains of cannabis/hemp different smells and effects. For example, limonene which is abundant in citrus fruits is also present in many strains of hemp and has been noted to give an energetic uplifting effect when smelled or inhaled. Harmony isolate a whole range of these compounds and add them to their e-liquids, creating a very authentic flavour profile and a highly effective product. Available in 9 delicious flavours, and 3 different CBD concentrations. 
High strength CBD extract/paste
Whenever strength is required, full spectrum pastes are always a great option and CBD brothers produce some of the best premium quality extracts available on the market today. Unlike CBD oils, pastes do not have a carrier oil to dilute them and are very thick as a result, so they are contained within disposable plastic syringes and are administered by applying a small amount of paste onto a finger (or a piece of dark chocolate if taste is an issue) and placing it under your tongue where it is absorbed into the blood stream via sublingual capillaries. Pastes in general are also a very cost-effective way to consume larger quantities of cannabinoids daily as you're not paying for fancy glass bottles and expensive branding repeatedly. CBD brothers' pastes are classed as 'raw' meaning they haven't been processed after the initial extraction. This style of extract maintains all the natural terpenes, nutrients and minerals that the hemp plant contains. Available in 3ml, 5ml or 10ml sizes. 
Hopefully, this brief product guide can help you make a more informed decision when shopping for effective CBD products. This largely unregulated industry is becoming saturated with poor quality products so its more important than ever for consumers to be able to separate the good from the bad! As always, if anyone needs any advice or guidance, our team of highly trained CBD experts are here to help and easy to contact. Simply pop down to our shop located at 13A Frances Street, Newtownards, reach out to us on social media or give us a call on 02891225330.