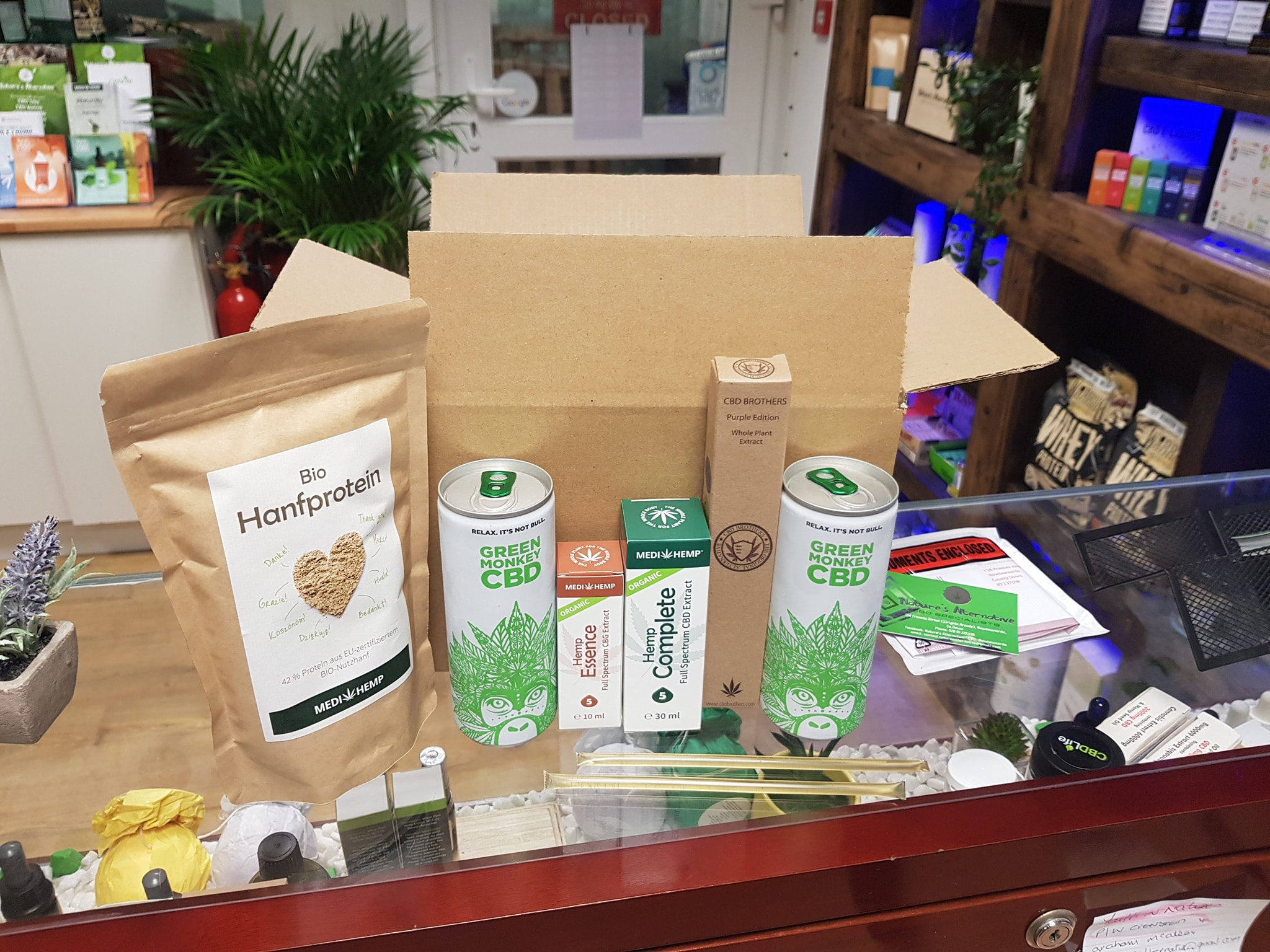 A simplified guide of CBD product categories to help you make an informed decision on which CBD product to use.
Choices, choices, choices. When we first opened our store, in a relatively infant CBD industry, difficult decisions when shopping for CBD where far and few between. You had a few well-known brands/manufacturer's producing raw CBD oils, isolate e-liquids, and the occasional full spectrum topical if you were lucky. Today's CBD market is a different beast all-together, from various styles of oils to cosmetics, there are currently hundreds of different variations of products all containing CBD! To make your shopping experience a little more streamline, we have complied a simplified guide of product categories to help you make an informed decision tailored to your specific needs.
Know your extracts!
For the most part, any CBD product you buy, will be produced using one of the following 3 extracts, each with their own sets of pros and cons:
1) Full spectrum: The most 'complete' of all extracts, nothing of value has been removed after the initial extraction process, Including the natural levels of THC. Argued to be the most effective of all extracts due a process called 'the entourage effect' where all the inherent compounds found within the hemp plant amplify each other's effects. A major downside of full spectrum products is the taste. As little is removed after extraction, you normally get a very earthy tasting extract with a dark colour. 
2) Broad spectrum: These extracts are somewhere between isolates and full spectrum but always have 1 thing in common, NO THC! In general, they are produced using a distillation process which allows the manufacturer to remove various compounds after using heat and pressure to separate them. They are a little more palatable than full spectrum extracts, and are often mixed with user friendly flavours, especially in the e-liquid industry. 
3) Isolate: The simplest of all extracts, offering nothing but pure isolated CBD. Tasteless, easy to use and are ideal for beginners, or anyone who has been put-off by the taste of traditional CBD products.   Isolates are very commonly used in the production of CBD e-liquids due to the absence of flavour and the ability to be dissolved in propylene glycol, a major ingredient in the manufacturing of E-liquids as a whole.
Balms/Topicals
The balm we sell at Nature's Alternative is one of our most popular products and for good reason. It works very fast and being able to localise cannabinoids to a specific area of the body makes it very efficient and more importantly, more cost effective as very little is wasted. The balm works by being absorbed into the skin and reacting with cannabinoid receptors close to the surface. The main effects of a good quality balm tend to last around 4-5 hours.
E-liquids
Vaping in general has become a widely popular way of consuming nicotine and there is no exception with CBD consumption. Most oral oils admittedly don't taste great so being able to get CBD in your system disguised with a plethora of delicious flavours is a handy alternative. Vaping also boasts the highest rate of bioavailability; This means the proportion of a drug or other substance which enters the circulation when introduced into the body and so can have an active effect, simply put, Inhaled CBD gets absorbed very quickly into the bloodstream and a high percentage of it is actively used in the body. There are however a few drawbacks with CBD E-liquids. On average around 90% are made from CBD isolate instead of a full spectrum extract like oral oils. This means you are only getting the benefit from a single cannabinoid instead of many.
Cosmetics
CBD is being infused into an ever-growing number of products and is becoming widely used in the cosmetics and beauty industry. We currently have several different CBD bath bombs and 3 different varieties of handcrafted CBD infused soap which have quickly become a great accompaniment to our customers beauty and skincare regime. Hemp seed oil is an important ingredient in these soaps as it contains both omegas 3 and 6 which may support skin health, improve nerve function and vascular function, and act as antioxidants. We also have a dedicated range hemp seed oil-based shampoos, conditioners and bubble baths which are fully organic and vegan friendly.
Capsules
CBD capsules come in all sorts of shapes, sizes and strengths. In a nutshell they are basically just full spectrum CBD oil, usually combined with a carrier such as coconut oil. They generally range from 10mg to 30mg in strength and are popular amongst those who want a no hassle method of consuming cannabinoids or simply can't stand the taste of sublingual oils. The main drawback with capsules is that they have quite a low bioavailability and can take longer to take effect as they first have to pass through the digestive system before they reach the bloodstream to be transported around the body. 
I hope this guide can help you all make an informed decision on what product is right for you, in all honesty there is one product that is perfect for everybody. It takes a little experimenting and trial end error to find a product that works best for you but once you find it, the results can be amazing.